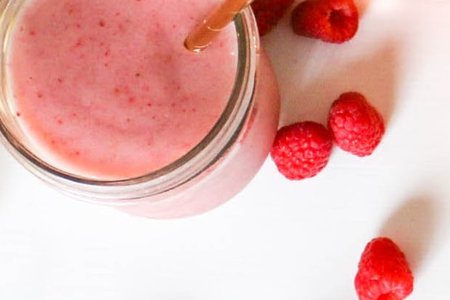 Ingredients
for

2 serves
in 15 minutes
Tasty smoothie made from raspberries.
Instructions
how to prepare
Wash the raspberries and rinse them on sieve, save a few for decoration purposes.

Put all ingredients into blender and mix untill everything is nicely blended.

Pour your smoothie into glasses and decor with the rest of raspberries. Enjoy your smoothie!